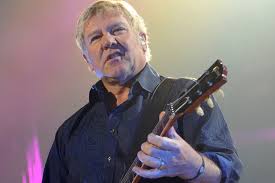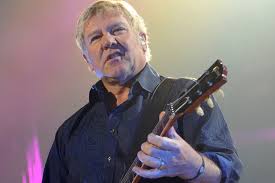 For over 40 years progressive rock group Rush has motivated a myriad of fans into becoming artists. To truly understand their work is to delve deeply into their unique collection of over 20 albums and listen to their wealth of sounds and styles. As their industry changing style has proven, with a dream and unique sound, truly great things can happen.
The group first formed in 1970 when Toronto based, high school friends, lead singer and bassist Geddy Lee, guitarist Alex Lifeson, and drummer John Rutsey, having all been fans of British rock and early metal, decided to experiment and play together as a group. Eventually, due to health issues, Rutsey left the group, being replaced by now legendary drummer Neil Peart.
In this article we will discuss some of the amazing acts that this act has influenced with their eclectic style and fantastic lyrics.
1. The Foo Fighters
This Seattle group, which is considered to be the spiritual successor of mega-group Nirvana, has been one of the most widely known artists of the last two decades. Lead by lead guitarist, front man and former Nirvana drummer Dave Grohl, their own unique sound has drawn a lot of influence from Geddy Lee and crew.
Grohl himself a famous drummer and vocalist, cites Lee's vocals and Peart's famous drum beats as major influences. During the group's induction into the rock and roll hall of fame, Grohl and his fellow Foo Fighter member Taylor Hawkins, were selected to provide the accompanying speech.
2. Nine Inch Nails' Trent Reznor
Not many artists are as famously multi-instrumental as Nine Inch Nails' Trent Reznor. A complex talent, Reznor has performed in various positions in the entertainment industry, from working behind the scenes as a song producer, to his vocal and instrumental duties for NIN. Not afraid to experiment since the 1980s, Reznor is considered one the the recording industries' most prominent Jack of all Trades.
In an interview in 2010 Reznor said the famous act was, "One of the best bands ever" and stated that the sound from the group's offering Signals in 1982 was one of the motivating factors in his inclusion of keyboards into his performances.
3. Smashing Pumpkins
There are few artists in existence which exemplify the dynamic world of alternative music better than Billy Corgan's Smashing Pumpkins. Rocketing to stardom with their complex offering Siamese Dream, Smashing Pumpkins is still to this day making excellent records. Corgan, a known auteur has created a constantly evolving, yet identifiable sound throughout the years. Known for layering guitars, he has cited on numerous occasions that his influences have ranged from the heavy metal songs of the 70's and 80s to the arena sound typical of groups like KISS.
Recently in an interview about Rush in Hollywood, Corgan said, "If you had told me in Chicago when I was a kid that I'd be introducing them someday for their Hollywood star, I wouldn't have believed it, because they were literally my favorite band when I was a kid." He has also stated in the past that some of the distinct sounds that he has created, including his famously creative guitar layering, was directly as result of Geddy Lee and crew's guitar-laden influence.
4. Dream Theater
Dream Theater, the technical juggernaut of progressive metal, has been filling arenas with their creative authenticity and expertise since the eighties. Their sound, which explores their singular expertise using various instruments has been appreciated for many years. Formed in 1985 by guitarist John Petrucci, bassist John Myung, and drummer Mike Portnoy originally played under the name Majesty, and has been rocking auditoriums for nearly three decades.
Of all the groups listed, Geddy Lee and his groupmates' influence is most clear here. In 2014 John Pertucci said, "If I had to pick a favorite band of all time, it would be Rush. As a teenager, I was already familiar with the group and its albums like Moving Pictures and Signals. But once I discovered 2112, it opened me up to this whole concept that rock music could be bigger than just a tune—that it could be used as a vehicle to tell a story or to transport you to some other world."
Also to this day, a Dream Theater performance is a great place to hear some amazing covers.
5. Rage Against the Machine
Socially Rebellious artists Rage Against the Machine, while currently not recording and in a hiatus, was one of the more riotous acts to debut in the later 1990s-early 2000s. Their authority shrugging style and raucous lyrics made for incredibly exciting concerts and left an indelible mark on music history.
Tom Morello the eclectic guitarist of Rage once said, "I was always drawn to metal, but the devil stuff and the groupie stuff never really spoke to me. But they were great musicians. Three of the greatest musicians on their particular instrument somehow all managed to be in one band."
Five history making artists all drawing influence from another history making act? Clearly this displays the reciprocal nature of the music business and how much a group can influence later generations of music makers. What will be interesting is observing how these groups themselves influence the next generation.
Summary
Article Name
Hail Rush! These 5 Bands Cite Rush As A Major Musical Influence
Description
For over 40 years progressive rock group Rush has motivated a myriad of fans into becoming artists
Author